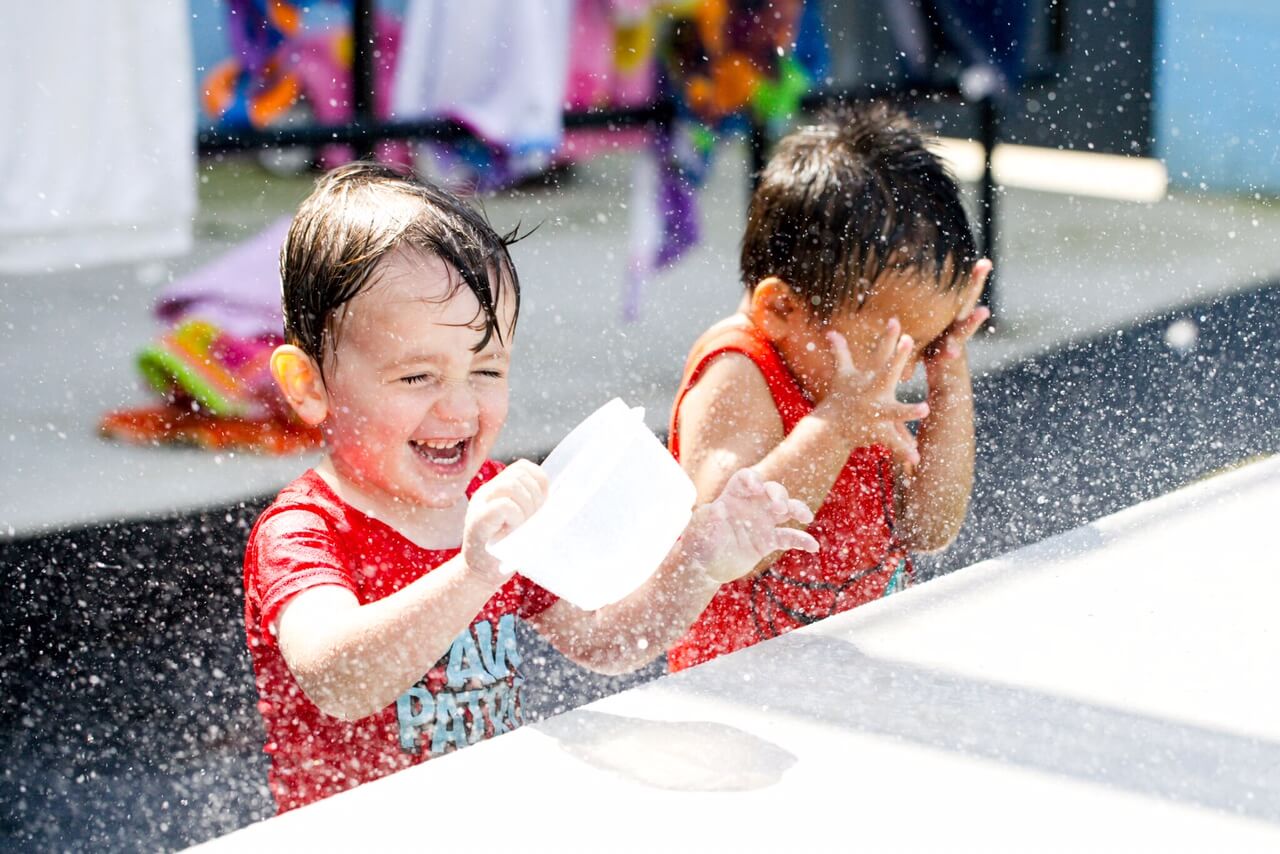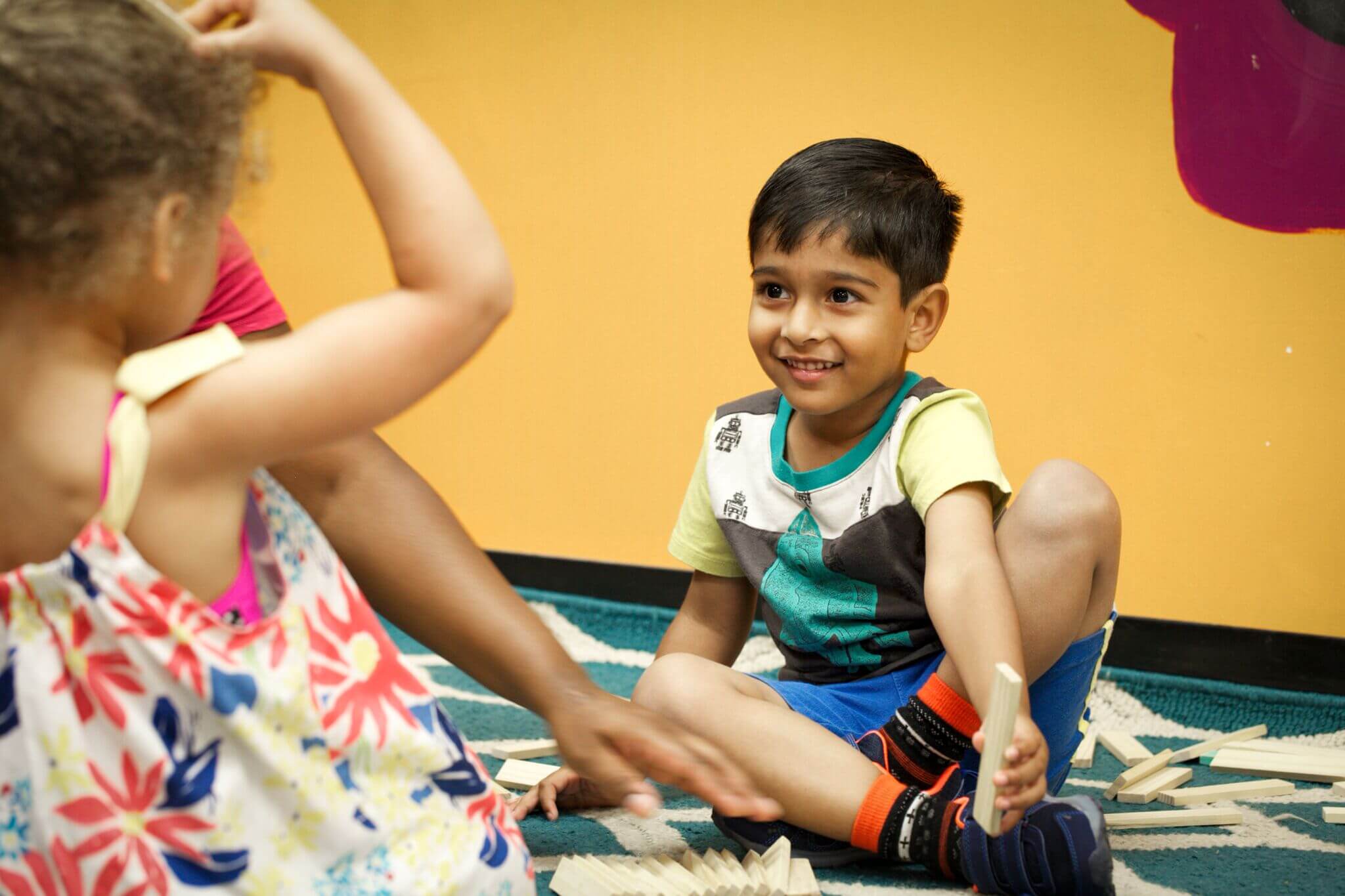 Our Music Infused Preschool Program
Every day we have circle time, writing exercises, mathematics, science, art, and music. The children in our center have music time at the end of every day, created by our incredibly talented list of local supporting musicians. During music time, our students sing, shake and shimmy to original songs written specifically to coincide with the material current in their curriculum. They also enjoy live performances, learn instrumental basics and movement exercises, and much more.
Our staff is composed of loving and experienced teachers along with a growing list of incredibly talented and energetic performers. We don't want children to just "go to our school"; we want them to "experience our school". Every single thing about us will provide an experience for your child like nothing else available.
Our hallways are magical. Our activity rooms are inspiring. Our curriculum is incredible. And our music program is rockin'.
Our activity areas are imaginative, educational and loaded with fun. Your child won't just sit in the same room all day… they will travel through the hallways with their teachers to the activity areas for story time, recess, movement exercises, imaginative play and music times.
We are so grateful for all the support we are receiving from the music community and the list of talent on board with our program is continually growing. Check out our music program for further information on performers.
Facts About Drool of Rock
We are open Monday to Friday from 7am-6pm.
We have a beautiful outdoor recess area.
We provide morning and afternoon snacks, milk and water. Children are required to bring a lunch daily.
Every classroom is staffed with at least two teachers at all times. Our teachers are MSDE approved, CPR Certified and First Aid Trained. Our staff participates in the continuing education program and completes all required credits per calendar year.
Our children participate in music classes daily in the afternoons. Throughout the year they will study rhythm, world music, various areas of dance, theater, instrumental basics, chorus and much more.
At Drool of Rock, we pride ourselves on our kindergarten readiness program, soaring levels of creativity, originality, energy and our incredibly rockin' atmosphere.
Drool of Rock is preparing to take over the childcare industry and pre-school world through our revolutionary center and one of a kind experience. Send an email to [email protected] to schedule a tour of our rockin Cockeysville facility. To contact our Owings Mills facility, contact [email protected]