Drool of Rock
Cockeysville, Maryland
There are many options for your child's education, but Drool of Rock jams out on a different frequency.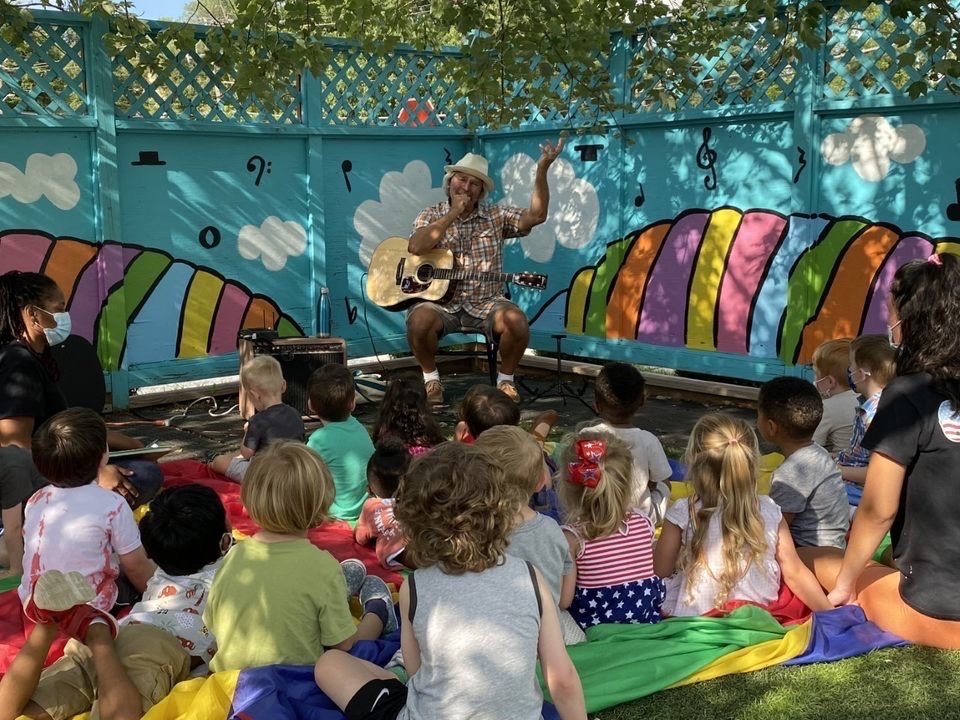 Unlock your child's unlimited potential through music
Our early learning center is located in Cockeysville, Maryland on Ridgland Road. Come see what all the noise is about. Schedule a tour or give us a call if you'd like to know more.
LIVE

At Drool of Rock, we celebrate the memories and the milestones that happen within these walls. We celebrate birthdays, holidays, and our epic concert performances. We celebrate our families and recognize them as part of our own. We high five. We play. We talk about our feelings and build lifelong relationships. We believe that the number one gift we can give your child is the support and guidance necessary to build incredible confidence, and we cheer them on every step of the way. Our center is conveniently located in Cockeysville near the Cranbrook Shopping Center. We are a secure, stand-alone building convenient to 83. Our facility fosters children 6 weeks to 5 years of age. We have a colorful, turf filled courtyard with two big beautiful trees for shade. Every age group goes to recess twice a day and man do they love it!

LOVE

It is no secret that a loving staff is what truly makes a program great. Every teacher at Drool of Rock has been carefully selected and trained. We trust and believe in them to provide each child with a loving environment and the very best care. We take great pride in the community of incredible teachers that have found their way to our programs. They are here because they want to be, and we guarantee you, it will show.

Our Cockeysville location has assisted in creating life-long relationships between children, staff and parents since 2013. Some of our incredible staff members have been with us since we opened our doors. We are so grateful for the teachers that fill our program with so much happiness and joy, and nothing fills our hearts like the blossoming of new friendships within these walls.


LEARN

Drool of Rock has a unique, teacher created curriculum in every classroom from 6 weeks to 5 years. Lesson plans focus on art and music, language and literature, fine and gross motor skills, cognitive and social emotional development. Plans are posted weekly for parent review. Daily classroom activities include, but are not limited to, circle time, writing exercises, art projects, music classes, center time, learning games, and math and science fun.

ROCK

It is our one-of-a-kind music program that truly sets us apart from everything else out there. We have partnered up with the Lutherville Rock School to provide epic music classes taught by various professionals from their program throughout the week. Our music education includes, but is not limited to, drum lessons, ukulele lessons, theater, dance, chorus, and intro to piano. One performance at a time you can watch your child's confidence and skill levels progress and grow.

By the time your child graduates they will be ready to absolutely ROCK the kindergarten world.
Drool of Rock offers a learning framework using music as the bridge to creative learning. Read more about our program in Cockeysville.
Drool of Rock, located in Cockeysville, MD, is a preschool center that cherishes memories and milestones, fostering lifelong relationships between children, staff, and parents since 2013. Our vibrant, secure facility welcomes children aged 6 weeks to 5 years, offering a turf-filled courtyard for daily recess. Our caring, dedicated teachers provide a supportive and nurturing environment that builds confidence. Our one-of-a-kind music program, in partnership with Lutherville Rock School, includes various lessons and performances to boost children's skills and confidence.
Forms
Start rockin' out your enrollment packet! All the forms you need are listed below.
Testimonials
Just some of our Rockers' parents singing our praises
I love this place!

There is not a more colorful, musical environment available for young children in this area. Having taught preschool for 30 years, and performed for young children for all of those years I've seen many, many child care centers, schools, camps and venues. None of them provide the daily musical experience, let alone professional musicians, at the level D.O.R does. There is, more importantly, an outstanding, caring staff with plenty of experience. The enclosed (walled) outdoor play area, which provides some cover on rainy days, is extremely safe. I love this place!

I am thrilled with the program!

I love the energy and enthusiasm at Drool of Rock. My child is a very active, passionate, and social being. These are all things that are fostered at Drool of Rock. My child has made new friends, sings new songs, dances new dances and is tired at the end of the day. Counting to twenty in Spanish and writing letters. I am thrilled with the program!

We LOVE Drool of Rock!

We LOVE Drool of Rock! Our son had an in-home nanny for his first 3 years and we were very worried about how he would adjust to preschool. The staff and children were so incredibly welcoming which helped him transition beautifully. It is a fun, engaging learning environment with caring and competent teachers. Our son loves the music and art focus and it is artfully decorated to support the theme – not dark at all – in fact extremely bright and colorful. As a former early childhood educator who has seen many, many daycare centers and preschools – I do believe this is a top notch preschool environment and would recommend it.
accent heading
Schedule a Tour
Interested in a tour of our Cockeysville location? Send us a message and we'll get back to you right away. We look forward to connecting with you and your rock star.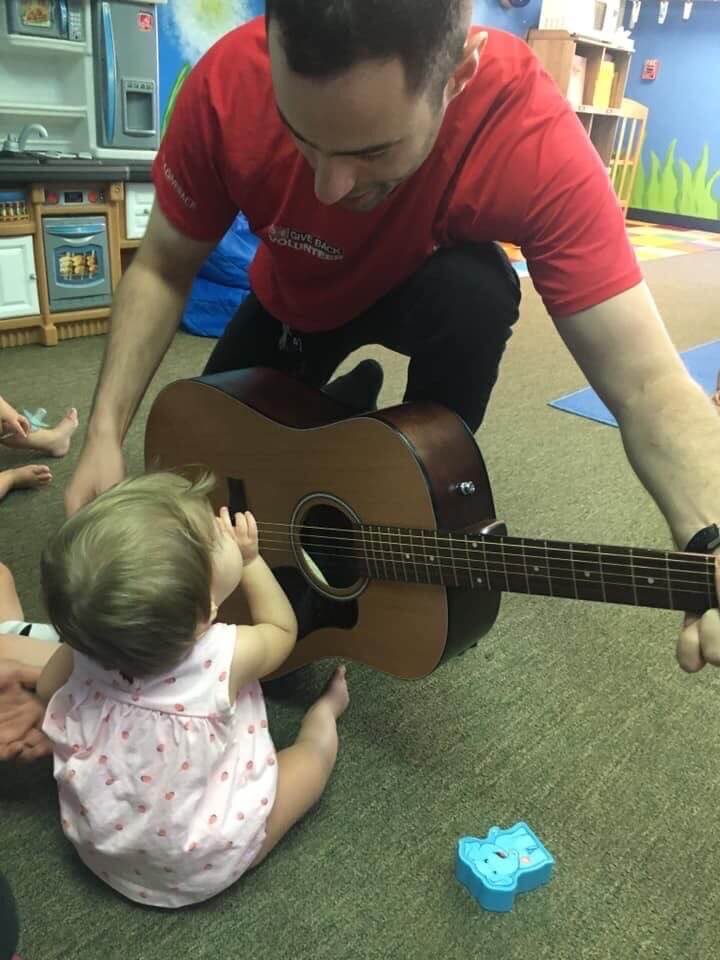 Cockeysville Drool of Rock